PROPERTY MANAGERS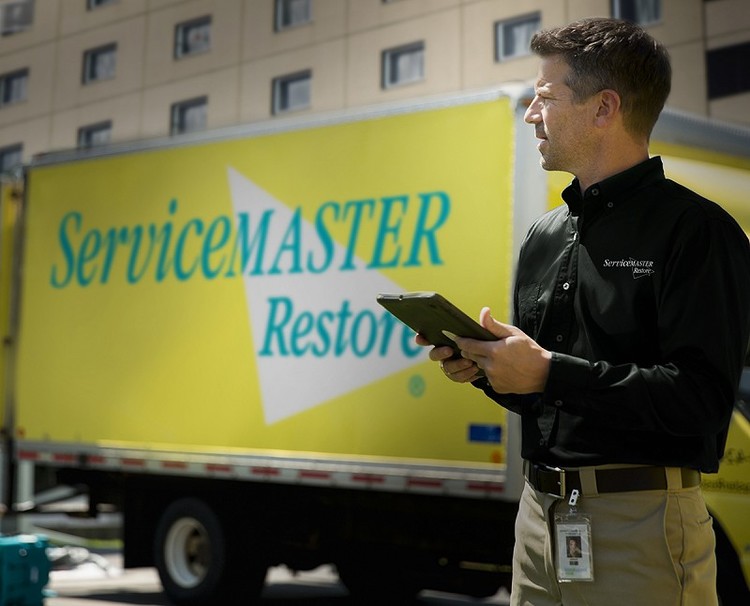 ---
ServiceMaster Restore of Peterborough GETS YOU BACK TO BUSINESS FAST
If one of your properties has been damaged by a storm, flood or fire, we know how critical fast response is to ensure the safety and well-being of your building and occupants. That's why ServiceMaster Restore of Peterborough is on call, 24 hours a day, 7 days a week, 365 days a year, to provide properties like yours with the best, most reliable disaster restoration services possible. We partner with you to minimize interruption so you can get your tenants back to work or back into their living space…fast.
ServiceMaster Restore of Peterborough specializes in restoration services following disasters such as fires, floods, ice or wind storms and acts of vandalism. We respond immediately to mitigate property damage and begin disaster restoration services to minimize your losses and help protect you against third party liability.
ServiceMaster Restore of Peterborough has developed a comprehensive disaster restoration and recovery program able to handle insurance claims of all sizes quickly and efficiently, as soon as the emergency happens.
Contact ServiceMaster Restore of Peterborough for professional commercial disaster restoration services, to get your property back to its pre-loss condition, with minimal inconvenience to your building occupants.
ServiceMaster Restore of Peterborough provides comprehensive disaster restoration services to all types of facilities including commercial towers, industrial complexes, multi-tenant facilities, low-rise office buildings, malls, condos/stratas, apartment complexes and hotels. Our services include:
Our Customers
PRE-LOSS DISASTER PLANNING

Click image to download
Our comprehensive emergency and restoration services deliver one of the fastest on-site response times in the industry, with the single goal of getting your property back to its pre-loss condition quickly.
Contact ServiceMaster Restore of Peterborough before disaster strikes so we can assist you in developing your customized disaster plan for your property.
---
GET THE COMMERCIAL SERVICES BROCHURE

Click image to download
---
Related Content
How do I keep track of non-restorable items?
We recommend you make a list of items (including food items) deemed non-restorable. You can obtain a form for this purpose from your insurance company. Make a copy for your insurance company and keep one for yourself.
Do I need to move out of my home during the restoration process?
Depending on the extent of damage, your insurance representative can help you answer this question. Ultimately, however, this is a decision you must reach on your own. Some things you may want to consider are safety concerns, odours, electricity, and disruption as a result of the equipment, work and noise that may be necessary to complete the restoration process in your home. If vacating your premises during the process, consider forwarding your mail to your temporary residence; stopping your newspaper and other deliveries; notifying your utility company, cable company, etc., of the temporary suspension of services during the restoration process.
Mold Prevention after Water Damage
While water damage can be a serious enough issue on its own, it can lead to even greater issues if the damage is not dealt with properly. Water damage from flooding or from firefighting efforts can lead to the development of mold, which is d
---